Pretty Little Liars: The Perfectionists Season 1 Episode 7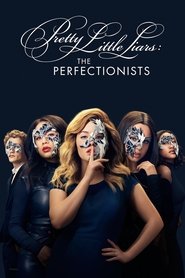 Pretty Little Liars: The Perfectionists Season 1 Episode 7
During BHU's Dead Week, Caitlin tries to get her academic life in order,
as well as elevate her relationship with Jeremy.
Ava reluctantly teams up with Zach on a school assignment
and Dylan's nerve damage impacts an important music project.
Ali continues to make inroads with Taylor,
while Mona investigates who left her a mysterious message.
Episode Title: Dead Week
Air Date: 2019-05-01