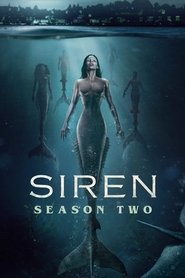 Siren Season 2 Episode 5
Ryn continues to try to teach the other mermaids to be more human in order to better assimilate,
but some are starting to resist her, causing Ryn to wonder if she herself is becoming too human.
Maddie finds herself in a dangerous situation trying to help her mom. Meanwhile,
Ben and Xander reconcile in order to work together to get the mermaid pack back into the water.
Episode Title: Primal Instincts
Air Date: 2019-02-21