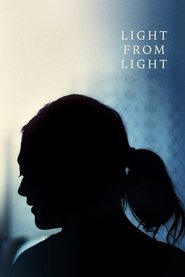 Server
Language
Quality
Links
The Prophecy
The Prophecy
The Prophecy The angel Gabriel comes to Earth to collect a soul which will end the stalemated war in Heaven, and only a former priest and a little girl can…
Backdraft 2
Gothic Harvest
Gothic Harvest
Gothic Harvest The aristocratic, wealthy France-born Boudine family move to New Orleans in the mid-1800s to make their way in America. Then their beautiful youngest daughter cross paths with the…
Nighthawks
Nighthawks
Nighthawks Wide-eyed Midwest transplant Stan (Chace Crawford) agrees to play wingman to his calculating and privileged roommate Chad (Kevin Zegers) as they embark upon an exploration of glittering New York…
Pig Hag
Pig Hag
Pig Hag Jodie, a woman in her mid-thirties, struggles with the pressure to find a partner and have children. When she attends a Guns N' Roses concert, she thinks she…
Pond Life
Pond Life
Pond Life.Summertime, 1994. In a quiet mining village just outside Doncaster, a rumour stirs about the legend of a giant carp in the nearby decoy ponds. Trevor takes watch one…
HD
Inside Man: Most Wanted
Inside Man: Most Wanted
HD
An NYPD hostage negotiator teams up with a federal agent to rescue dozens of tourists held hostage during a 10-hour siege at the U.S. Federal Reserve.
Low Tide
Low Tide
Low Tide Alan, Red, and Smitty spend high summer on the Jersey Shore roving the boardwalk and getting into trouble. But the discovery of good old fashioned treasure sets the…
Red Joan
Red Joan
The story of Joan Stanley, who was exposed as the KGB's longest-serving British spy. Written by Lindsay Shapero (screenplay), Jennie Rooney….
Holiday Heist
Holiday Heist
Holiday Heist A man released from prison is torn between a life of crime and a fresh start with a woman he meets while scoping out a potential heist Holiday…
Fighting with My Family
Daffodils
Daffodils
Daffodils A bittersweet love story told with beautiful re-imaginings of iconic New Zealand songs. Daffodils the gift 2015 putlockers, juno putlockers, the revenant putlockers, evil dead putlockers, the last song…